Cost-effective, flexible and versatile

Technical details of the welding process
The penwelder is operated exclusively in the pulsed deep welding process. Work is carried out without filler material, which is why a technical zero gap is required. This means that the joining gap must not exceed 10% of the material thickness, but not greater than 0.15-0.2 mm. During deep welding, the laser beam not only melts the metal but also forms a deep, narrow, steam-filled hole – the so-called steam capillary – or keyhole. The metal melt flows around this steam capillary and solidifies at its back. In this way, a narrow, deep weld seam is formed with a uniform structure and a high strength. Basically, this welding process is characterized by high efficiency and high welding speeds. The heat input is very focused, resulting in low distortion or low start-up colours. In addition, many materials that are considered non-weldable become weldable.
Advantages
Little to no delay of the component due to pinpoint, precise energy input
Can be used immediately, no training necessary
Flexible – even for intricate seam geometries
Integrated protective gas supply
Lunker-free welds
Pulsed operation with welding depth up to 2mm
Minimal effort in rework
Materials
Stainless steel
Titan
Black steel
Aluminum
Finetuning the welding result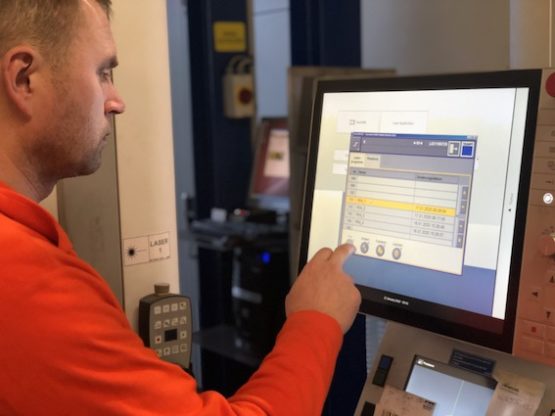 In pulsed mode, depending on the power of the laser source, we can set 3 parameters:
(1) the peak pulse power, (2) the pulse duration, and (3) the pulse frequency.
These parameters determine the welding result in terms of welding penetration depth, maximum welding speed and seam surface. Furthermore, the beam shape can be adjusted via the infinitely variable focus setting.
average laser power up to max 500 W
Pulse duration 1 to 50 ms
Peak pulse power 3000-4000 W
welding speed max. 4m/min
welding depth max. 3mm